Okay, so right now I am 23 years old. In less than 2 days I will be 24 years old. I don't know about you, but I feel like turning 24 is a major life changing moment. I am jittery with excitement at the fact that I am going to be 24 years old!
Because, 24 isn't 23. At 23, I still feel like I am a kid with no experience – even though that is the farthest from the truth! I mean….I graduated college 3 years ago! But, that perception is still there. 23 still feels so young.
But 24…….I'm a freaking adult!! I feel "grown-up" and I have this "I made it; I survived" attitude. I'm in my mid-twenties!!!
So, as I prepare for the big celebration, because I can be a bit dramatic with celebrations, I have compiled 24 major reasons to love turning and being 24 years of age!
1. You are officially granted the "adult status." 
Being an adult is actually a lot of fun to me. Sure, I had tons of fun as a teenager, college-kid, and young adult. However, those stages were my growing pains. In all of it I was discovering who I was and I hiccuped a lot in the things I thought I would be. Being an adult comes with it's responsibilities, and I am PROUD that I have established a work-life balance and can pay my bills without bugging my parents for help!
I am proud that I can make it on my own.  I am my own person who handles all aspects of my life. (Of course with the Lord's guidance – duh 😉  ). 
2. You don't give 2 cents about someone else's opinion any more. 
As you grow up, you worry SO much, too much, about what everyone else thinks. As a church goer – it's a lot worse. You pray "Dear God, don't let me screw up and be "cast out." But now it's so different. I am who GOD MADE ME TO BE. I listen to his direction – not someone else's. There is not one person who knows you better than you and God combined.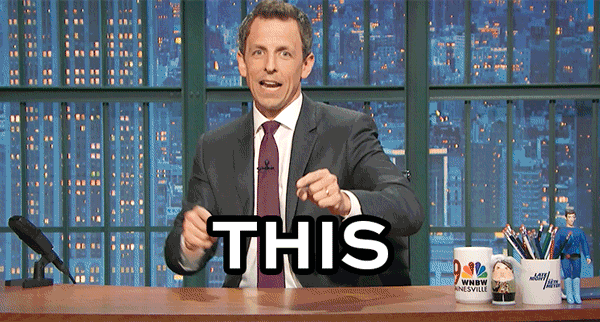 3. You own up to your mistakes.
You no longer want to try to blame someone else for something you obviously did. You have the courage to own up to the things you screw up on, but realize it's worth it in the end.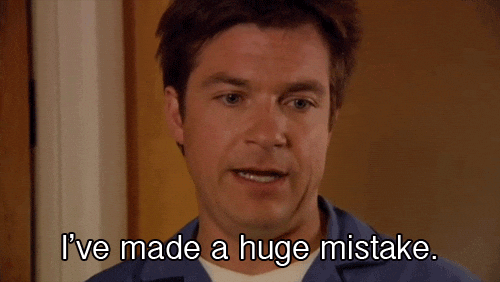 4. Relationships matter so much more. 
As you get older you realize that certain friendships and relationships are worth keeping. Even though you "bicker" and argue your perspective – the real friends of yours honor your point of view rather than tear you down for it. And that my friends is the reason you should keep them. You don't leave them over petty arguments because you've built a foundation with these people – your so called Lifers.
5. Family becomes your rock. 
In high school, and in college, all you wanted to do was leave your parents and siblings behind. Get out of the house and rule your own world. It's like turning 18 and thinking "I know everything better than my mom and dad." Then, you think about it and realize "geez, I guess they were right."
Your family knows you better than anyone else. And you realize, as grey hairs start to poke out of their scalp, their advice is worth listening too and they deserve your respect and attention.
6. Parents become your friends – not your enemies. 
It's finally time to say goodbye to who's right and who's wrong. You both come to terms with what each other chooses to believe and love each other for it. Because you'd rather not sacrifice your relationship with them because you "oh so heartedly believe you are correct" like you used to think. The relationship is more important.
7. You realize who you are and where you are going. 
Some waters you no longer want to test. You have grown out of the "rebellious stage," have a job and have actual goals you want to pursue. You now pull your pants up and say "I'm going to do them."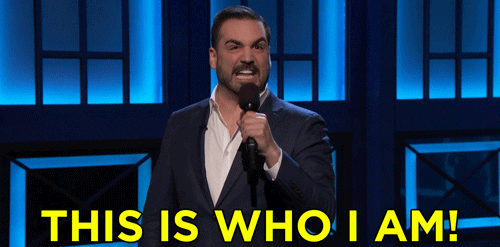 8. And if you don't, it's okay.
Even if you have NO idea what you want to do and where to go – that's okay! Some of us don't even figure it out until we are 30 – but that's the beauty of being an adult, right? We can constantly change who we are going to grow up to be and own up to whatever path we take.
9. Staying home is like vacation. 
For me this is true. I am so tired after a long day of work and graduate school that the best thing that can happen to me is the opportunity to sleep at home and watch New Girl all day. It's a treasure I will never ever ever ever take for granted again.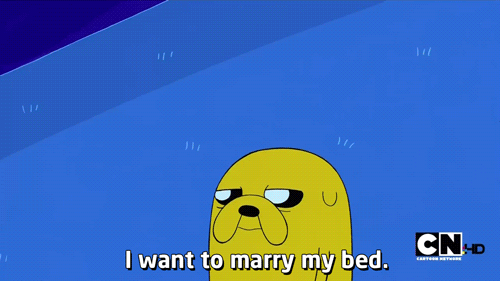 10.  There are ton of celebrations going on. 
Literally, I have been to a dozen weddings and mid-20 celebrations. It's like – I have moneyyy to spend because I'm an adult and so the celebrations rock!! No more cheap pizza, but i'll take a bit of that sushi off your plate 😉
11. You realize you don't have to say yes to everything. 
At this point in your life you have figured out that your time is limited too. You have nothing to prove to any one and you don't want to sacrifice your sleep. You learn to say yes to important things and no to others that don't matter to you.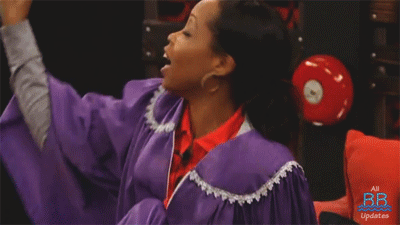 12. Your health starts to really matter. 
You don't complain about the kind of food you eat. In fact, you start to really enjoy the fact that you are taking care of yourself. You don't care about soda or chips any more or binging on anything bad for you. In fact, you start to care about your health and whether or not you are doing yourself a service by eating that donut.
13. You realize that things you did as a kid were not as crazy as what kids are doing today. 
Honestly, I really thought that some of the things I did as a kid like sniffing the Mr. Sketch scented markers because..well..they smelled awesome. At least I am not trying to eat a Tide Pod. Like…what? You realize you turned out okay and hopefully those younger than you will too!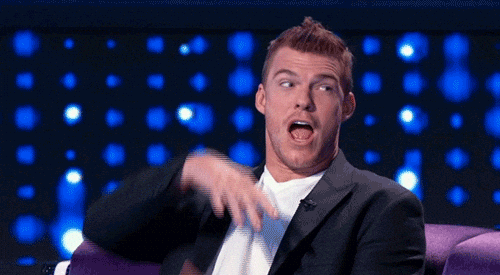 14. You are old enough to appreciate technology and use it excellently, but you aren't completely absorbed by it. You know how to put the phone down. 
Technology has come a long way. I remember my very first fat flip phone in 7th grade. It was the best thing ever. I even remember by first iPhone 4 in high school. The world changed for me. But, at 24 – I have priorities and that doesn't involve my face on a screen 24/7.
15. Judging people are a thing of the past. 
You just get over feeling the need to criticize someone for who they are, the life they choose, and the lifestyle they lead. It's just not up to you to change them even if you realize that they could be better. You realize you really aren't in control – God is. Your job is to just love and everybody and guide as best as you can.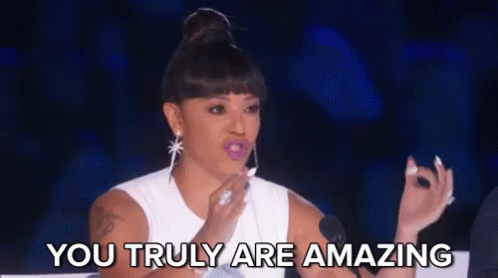 16. Forgiveness is a big deal. 
You want to be forgiven just as much as the next person does. You realize you have seriously hurt people and you don't want them to hold a grudge against you. You want to be forgiven, and also want to show forgiveness to others because you get it.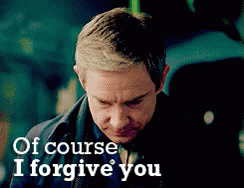 17. Forgiveness isn't an excuse to get walked all over. 
You also realize that forgiveness is for yourself too. You let go of the pain that someone caused, but you also create some distance. Trust is gained in drips and lost in buckets. You realize that it's okay to forgive, but that doesn't mean to let your heart get ripped a part over and over again. You realize you have to protect yourself too!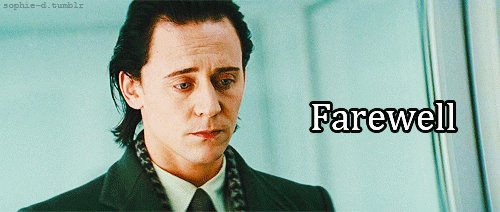 18. You are valuable no matter what anyone else thinks. 
You realize you are an asset to the world. Like I said at #1 – you don't give 2 cents about any one else's opinion. You realize your worth and the ones you care about will see it too.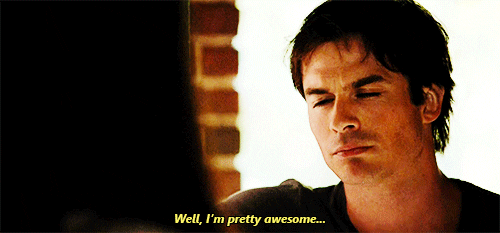 19. Good things take time. 
You realize that there is no such thing as a quick fix. If something is going to be good and long lasting (especially in relationships) it takes time and effort. You have to build it from the ground up. In high school (and college) people are looking for relationships and will sometimes sacrifice meaningful conversation and relational building with chatty talk just to be with someone. Well…I'm not wasting my time anymore and will only pour into those relationships that matter.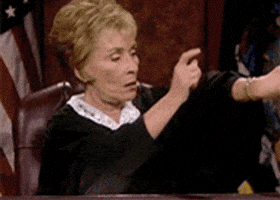 20. New things are worth experiencing. 
Now that I have the money to travel I can't wait to see what the world offers. I don't say no to life experiences because of fear. I only say no to things that don't matter (like going to a late-night party because sleep matters to me lol. I say yes to things that develop me as a person and opens my eyes to what the world is really like – the good and the bad. I don't want to be ignorant – I want to be open.

21. Settling isn't an option. 
You realize that you won't settle for less than your worth. I won't stay friends with someone who doesn't care. I won't stay at a job that I hate. I won't settle for something less when I know, and feel, that something even better is around the corner.
22. You don't have to be in control all the time. 
You don't have to have your hands all in the pot all the time. Not everything will always go as planned and I realize that I don't need to freak out about it all the time. If it goes a different direction then I learn from it rather than freak about it.
23. You realize the importance of self-development. 
School didn't stop when I graduated college. There is more to learn that college never taught me. You realize, out of everything, the importance of continually developing who you are and generating new skill sets that enhance yourself as a person and employee. It also keeps your brain active!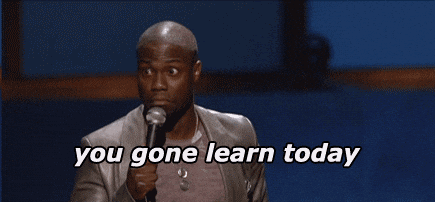 24. My relationship with Christ matters more to me than any one human being. 
I'm a Jesus Freak. You know that! And at this point in my life I just don't care for other people to deter me from my real love and passion which is following Christ. At this point, I don't want to let him go and I don't want any one stopping me from reaching him. And if they do -they probably aren't worth keeping.
I honestly cannot wait to turn 24!
Love,
Jennie Laureen
Photo by Toa Heftiba on Unsplash